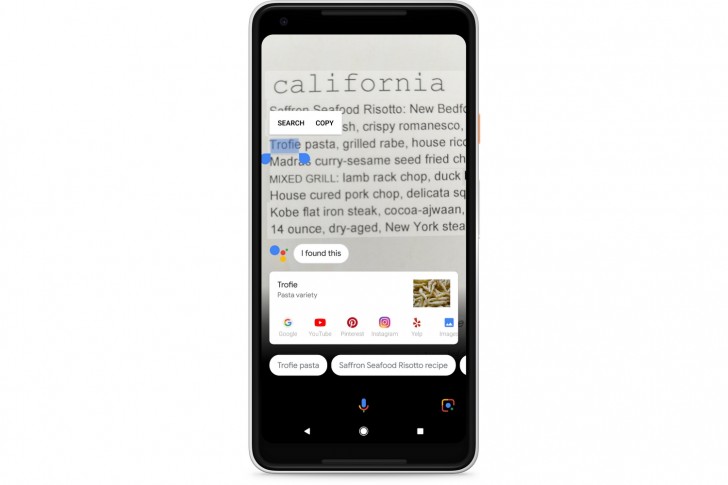 When Google announced Android Oreo Go edition, it was quickly followed by reports that India's Micromax, which has worked with Google before on Android One phones, will be the first to unveil an Android Go smartphone in India dubbed Bharat Go. Google had then said that the phones running Android Oreo (Go edition) will hit the shelves in early 2018. It's unclear if these requirements will directly impact normal consumers (will anyone buying the Nokia 8 get three years of security updates?), but now business customers will have more devices to choose from.
Are you excited about Android Oreo (Go edition)?
The result is that any new device, and many BYOD devices, especially in typical office environments, already support Android enterprise. This could mean that the phone will be getting a sequel, or perhaps that it will become compatible with Android Oreo (Go Edition) since it is one of the most popular Android One devices available. Renders of the pebble-shaped Nokia 1 surfaced a few days ago giving us a good look at what the entry-level handset will look like.
Back in December of past year, Google officially took the wraps off what it called Android Oreo (Go edition), which is designed for devices with a minimal amount of RAM and built-in storage.
The Nokia 1 is expected to have similar specifications like the Nokia 2.
Google has said that Samsung played a role in the development of the programme, telling ZDNet: "We worked closely with Samsung on the overall requirements and invited them to be a launch partner in the program". The Go smartphones will also come with optimised Go-branded Google apps such as Gmail Go, YouTube Go, Google Go, Assistant (Go edition), Maps Go and Files Go. Ltd.'s devices aren't on the list, but Google indicated more devices from manufacturers will be added later.
As a result, organizations considering Android devices for enterprise use have had to contend with a very inconsistent selection in terms of operating system versions, ease of deployment, management support, and security patching.