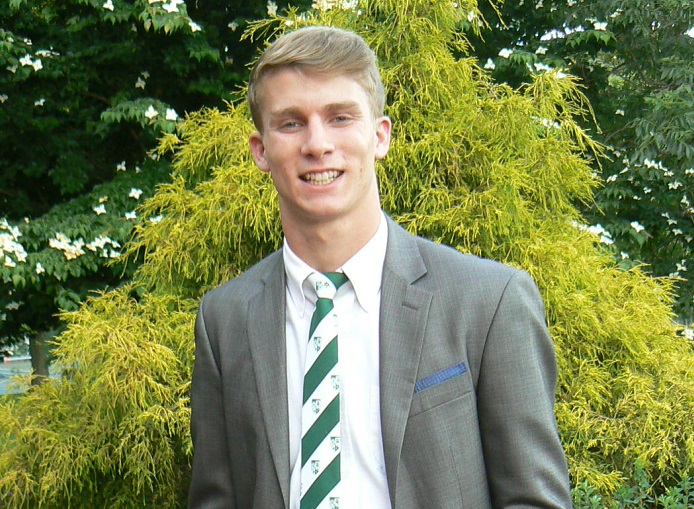 Police officials in Bermuda say the body of USA student Mark Dombroski was found at the base of a colonial era fort in the British Island territory.
Police said alcohol was not believed to be a factor in his disappearance.
Dombroski, an SJU freshman who played high school rugby at Archmere Academy in Claymont, Delaware, was part of the Hawks' sevens program that went to the collegiate tournament in Bermuda.
Mark Dombroski, 19, of DE, was last seen at 1:15 a.m. Sunday at a bar called The Dog House, officials said.
Acting Assistant Commissioner of Police James Howard announced Monday that Mark Dombroski's body was found in a moat at Fort Prospect.
The 19-year-old Saint Joseph's University's student had been due to fly back to the USA later in the day.
"We extend our heartfelt condolences to the Dombroski family", Howard said during a news conference after the body was found.
Police circulated a flyer with his photos and asked hotels and other businesses in the area of Dombroski's last confirmed sighting to review their private security footage.
He and his family were in Bermuda for a rugby competition.
Dombroski's family rushed to the island to join the search and retrace his steps.
Authorities also appealed for help from taxi drivers who had been shuttling players back and forth from the Regiment camp, and tried locating Dombroski by his cellphone, which the surveillance footage showed him using.
Dombroski is a native of DE, according to Philadelphia ABC station WPVI. His teammates returned to Saint Joe's Sunday, while his coaches stayed behind.
The tournament reportedly was offering a $1,000 reward for information on Dombroski's location, according to NBC Philadelphia. We love you Mark ...