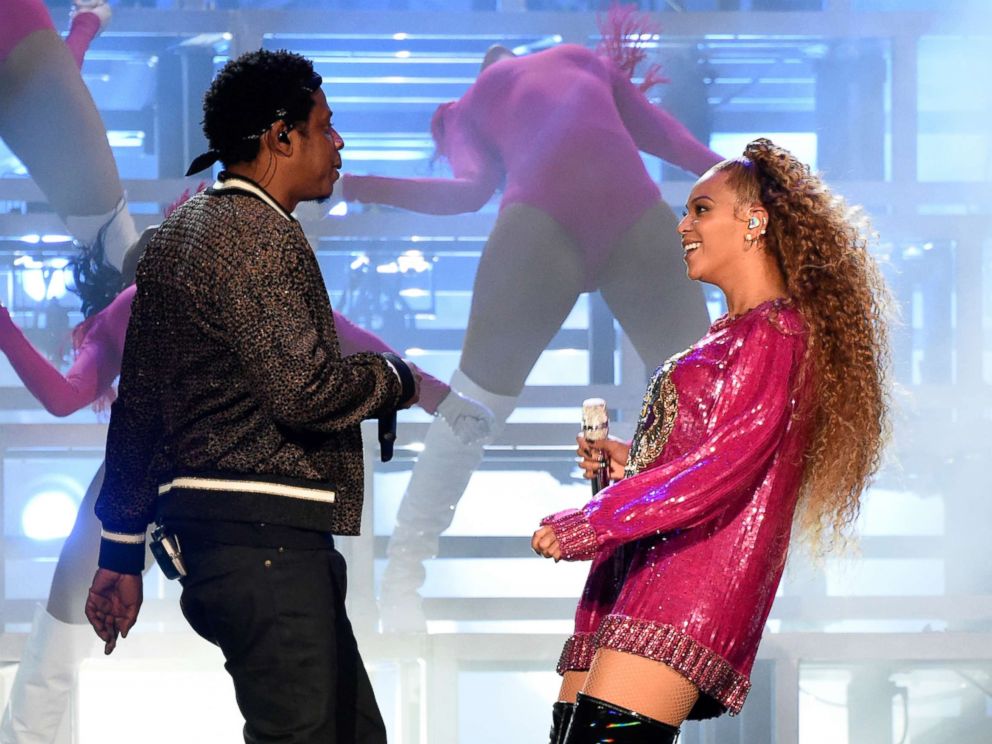 However, we have no clue what is real anymore after a rep for Beyonce claimed the twin babies seen in images used during the show were not actually Rumi and Sir.
Beyonce and JAY-Z kicked off their long-awaited On The Run II tour and during its opening night in Cardiff, the show unveiled new images of the couple holding twins as part of the video interlude.
During the opening night of their On The Run II tour, the couple shared handsome photos of the twins.
It's been nearly a year since Beyonce and Jay Z welcomed twins Sir and Rumi and superstar Bey introduced them to the world with an extravagant photoshoot.
Surrounded by a wall of ornate flowers, and with the ocean stretched out behind her, Beyonce looked positively ethereal.
Hitting the stage in Cardiff, England, the Carters almost stopped the world again when it looked like they gave a second glimpse of their almost one-year-old twins, Rumi and Sir.
The captions in the middle reads, "Love Never Changes" and "Love Is Universal".
However, Us Weekly can confirm that the tots are not Beyoncé and Jay-Z's kids.
During the show the couple, who recently celebrated their 10-year wedding anniversary, still looked insane in love, holding hands and flirting.
The pair will perform a string of dates across Europe before taking their tour to North America in July. The show features one of the largest stages ever for a concert tour and is a celebration of love, family and culture. How big have they gotten?