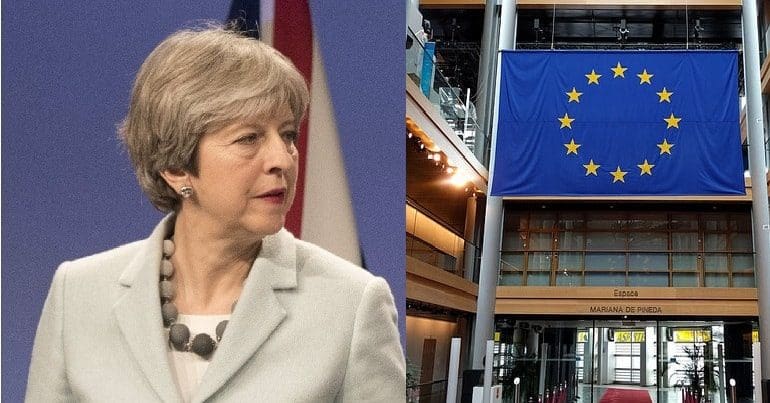 Trump, who had accused May of taking too long to quit the European Union in the Sun interview, acknowledged that talks to leave the bloc are "not an easy negotiation to be sure" and said that the deal Britain reached "is OK with me", before adding "just make sure we can trade together".
The president's clarification confirms that he was not looking to insult the prime minister personally, but only to criticize a plan that will have a huge impact on worldwide politics.
In a press conference on Friday that revolved mostly around Trump's criticism of May, the American president claimed repeatedly that he was misquoted.
After his comments overnight about his British government hosts, you wouldn't think Donald Trump would be the one to take offence.
The president said he assumed Putin was ruthless, as he prepared to leave for Helsinki in advance of the summit. Somebody said are you friends or enemies?
Himes also told CNN Saturday that it's "mind-boggling" that Trump's attorney, former New York City Mayor Rudy Giuliani, Friday continued his call for special counsel Robert Mueller to drop his investigation. Wearing a white baseball cap reading "USA", he appeared to wave towards protesters chanting "No Trump, no KKK, no racist US", referring to the Ku Klux Klan white supremacist group.
The 20-foot "angry baby blimp" depicting United States president Donald Trump that made the president feel so "unwelcome" in London will take flight once again, following the U.S. leader as he visits his ancestral home of Scotland today. "The weather is lovely, and this place is incredible!"
Various protests are planned to coincide with the U.S. leader's visit to Scotland, including a national demonstration and "carnival of resistance" in Edinburgh.
The 20-foot (6-meter) tall balloon has become a symbol of the protests against the USA president's first official visit to Britain.
People held placards reading "Ex-pat for a reason", "No place for Trump's hate", "Trump, racist warmonger, out!", "Dump Trump", "No trade with Trump" and "Trump kidnaps kids".
The organisers of the protest had been refused permission to fly it at Holyrood or at the President's gold resort in Turnberry, despite having been given permission to fly it in London's Parliament Square.
Britain's International Trade Secretary Liam Fox said the protesters were "an embarrassment to themselves".
"This incredible woman right here is doing a fantastic job", he said.