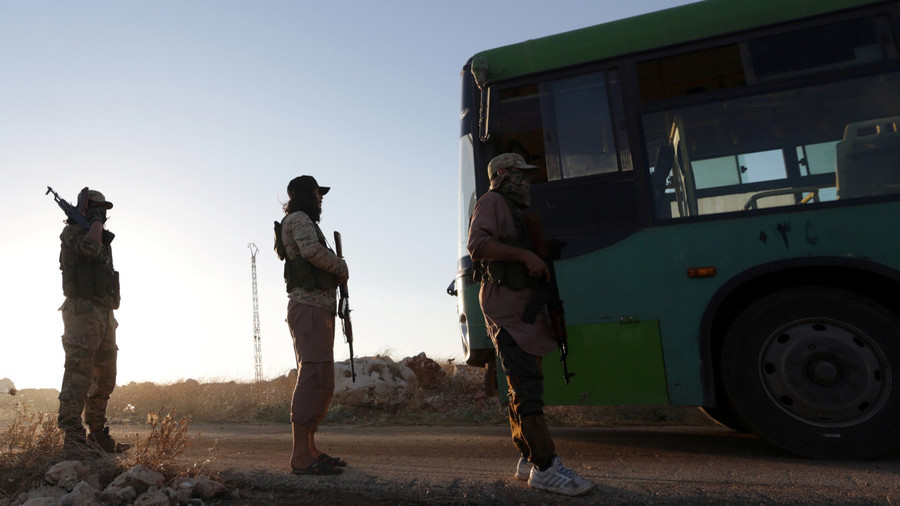 US President Donald Trump warned Assad on Monday not to "recklessly attack" Idlib and the White House strongly cautioned him on Tuesday against using chemical weapons.
The attack, which was widely blamed on forces loyal to the Syrian government, was carried out on the town of Khan Sheikhoun, killing more than 80 people.
"Let's [expletive] kill him!" "If they want to continue to go the route of taking over Syria, they can do that, but they cannot do it with chemical weapons", she said.
The book portrays Trump as prone to profane outbursts and impulsive decision-making, painting a picture of chaos that Woodward says amounts to an "administrative coup d'etat" and a "nervous breakdown" of the executive branch. "We're going to be much more measured", Woodward wrote. "Israel did not take a decision to topple Assad". If it's a slaughter, the world is going to be very, very angry.
In an official response to the allegations, Mattis called the quotes used in Woodward's book "fiction" and "a product of someone's rich imagination", adding that the publication was "a uniquely Washington brand of literature".
Syrian President Bashar al-Assad says the policies of threats, sanctions as well as support for terrorism are typical of the United States, calling on American statesmen to change their behavior and help establishment of global peace.
The statement from Mr Kelly says: "The idea I ever called the president an idiot is not true".
Trump and White House aides have assailed the book as a full of "made up" stories, and in a tweet on Wednesday morning the president wondered why Congress doesn't change the laws on libel.
According to an upcoming book by reporter Bob Woodward, Trump wanted to kill al-Assad after he launched the chemical weapons on civilians past year.
Trump's former lawyer John Dowd conducted a mock interview with Trump to convince him that he would commit perjury if he agreed to talk to Special Counsel Robert Mueller, who is leading the Russian Federation investigation, the book says. He's gone off the rails.
"I do not know of any such instruction".
"Fear: Trump in the White House", by Bob Woodward, available on September 11.
"You have at least 3 million innocent people there", Trump said.
Attorney General Jeff Sessions, who has recently been targeted by Trump on Twitter for his recusal in Special Counsel Robert Mueller's investigation into Russian interference in the 2016 US Presidential Election, was also alleged to have been criticised regularly by Trump.
Asked about Trump's tweet, Peskov said such warnings do not consider "the risky and negative potential" of the rebel-held enclave and show that the White House does not have a "comprehensive approach" to solving the Syria crisis.