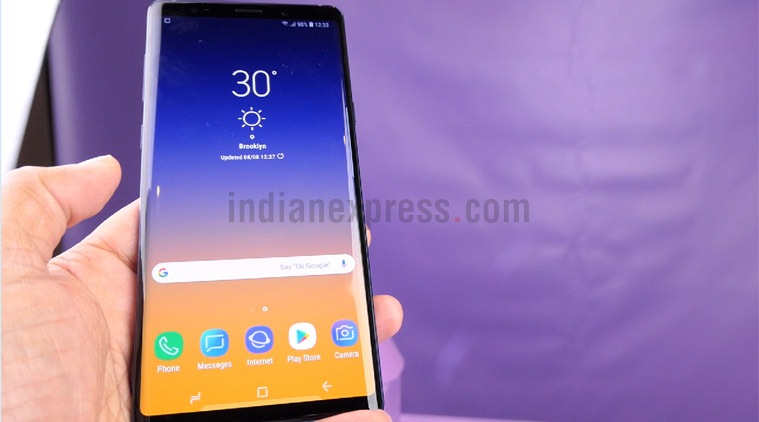 However, it looks like the company isn't done with Galaxy devices just yet.
In a cryptic message posted to its website Friday, Samsung invited us all to a "Galaxy Event" on October 11.
South Korean tech giant Samsung announced its Galaxy Note9 flagship last month, and now, the company has scheduled an event next month where it's going to launch a new Galaxy device.
Of course Samsung's mystery device could end-up being an all new-to-market product beyond a smartphone and we'll know for sure on Thursday October 11th. Samsung has a few Galaxy A phones with dual front cameras, such as the Galaxy A8 and A8+, but the company is yet to bring out a phone with dual cameras on the front and back. Yep, that means there is yet another Galaxy device arriving relatively soon. An invite has been published on the official Samsung news portal for an upcoming Galaxy Event.
Samsung's plans are to introduce a 13-megapixel telephoto lens to complement a heavily upgraded primary camera that has 12 megapixels.
This new series is expected to sport triple cameras at the back, and an in-display fingerprint scanner as well. Further, the rumor claims all three S10 phones will come with dual-aperture cameras. The phone was already launched earlier this year as Galaxy A8 star but the company chose to relaunch it as Galaxy A9 star with a new and unique color design in China. However, it is already possible to confirm that the build number listed in the screenshot published on the Reddit thread is relevant since the update appeared on Samsung servers. The Galaxy Note 9 from Samsung was unveiled on August 9.
Of course, you need to envision the frame in advance to get a better shot as we failed to find the right angles to get the best results using the S Pen. Now, long tap on the reboot or Restart button until you see a popup asking for safe mode.