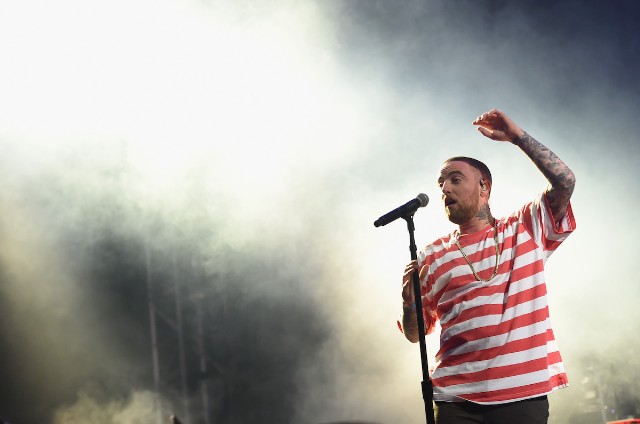 Following some uncertainty, Mac Miller's cause of death has now been revealed.
According to the Los Angeles County Coroner, and as first reported by TMZ, Mac Miller died from a combination of cocaine, fentanyl, and alcohol. The coroner ruled the official manner of death as an accident.
The 26-year-old was found around noon in his bedroom at his San Fernando Valley home in September.
Additional details have been published by TMZ this morning (November 5), including the fact that Miller's unresponsive body was found on his bed, in the praying position. "Authorities were called and McCormick was pronounced dead at the scene at 11:51 a.m". During the 911 call, his assistant said that Miller was "blue". An empty bottle of alcohol was found on the nightstand, and a bottle of prescription pills was found in the bathroom. A $20 bill was found in his right pocket, rolled up with a "white powdery residue" on it.
More than 71,500 Americans have died of a drug overdose in 2017, according to data released the U.S. Centers for Disease Control and Prevention.
Mac struggled with substance abuse over the past few years and that is what reportedly led to Ariana Grande ending her relationship with the rapper earlier this year. Performers at a tribute concert for him last week included Chance the Rapper, Travis Scott and John Mayer.
The singer Prince had taken fentanyl before his death in 2016.