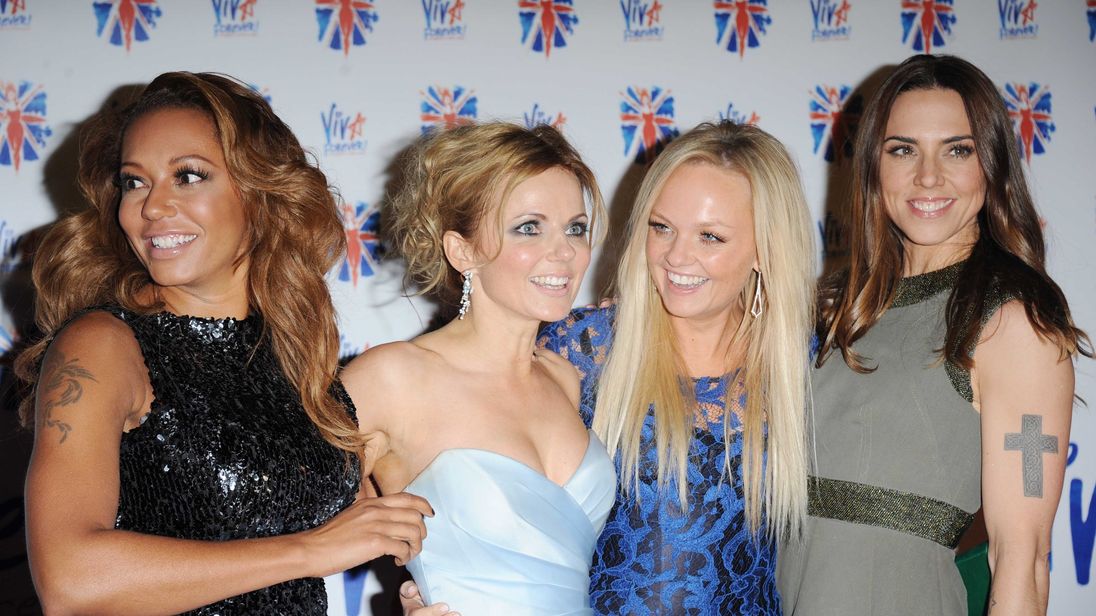 The rumors were true: Spice Girls will reunite for a stadium tour this summer.
As announced earlier today, the Spice Girls are indeed reuniting and going on tour.
So it looks like Victoria Beckham has simply outgrown her popband days and that's fair enough too, as she's now a mum-of-four as well as a fashion powerhouse.
The press release said Victoria, who runs a multi-million pound fashion label, would not join the girls on tour due to "business commitments".
The 1990s pop phenomenon will take the stage in six British cities next year, including Manchester on June 1, the Scottish capital Edinburgh a week later and culminating at Wembley on June 15. Our tickets go on sale on Friday, November 10. However, Jess Glynne will be along for the ride.
Donning one of her famous Adidas tracksuits, "Sporty Spice" Mel C said: 'Seriously, we can't be falling out already if we are going on tour'.
On Monday the Spice Girls also entered the Twittersphere and helped convince some fans they were now a foursome.
The video is in the style of a news bulletin, and sees the girls bickering over Geri's outfit before breaking into song - with a voiceover declaring the Spice Girls tour "a shock announcement".
Melanie Brown, Emma Burton, Geri Horner and Melanie Chisholm will reunite for what is anticipated to be a sell-out tour with the Stadium of Light selected as one the United Kingdom venues.
She added, to Theakston: "Please don't look at me any more, or I might just blurt it out".
The last time all five of them performed together was at the 2012 London Olympics.
Then, to prove they've all still got it - as if they ever even lost it - they sang a few bars of Spice Up Your Life, before announcing the tour dates.
The five-piece formed in 1994, split in 2000 but reunited for a world tour in 2007. At the time, sources said she'd given in, and the tour was a go.
"We hope everyone can join us for one big Spice Girls party!"