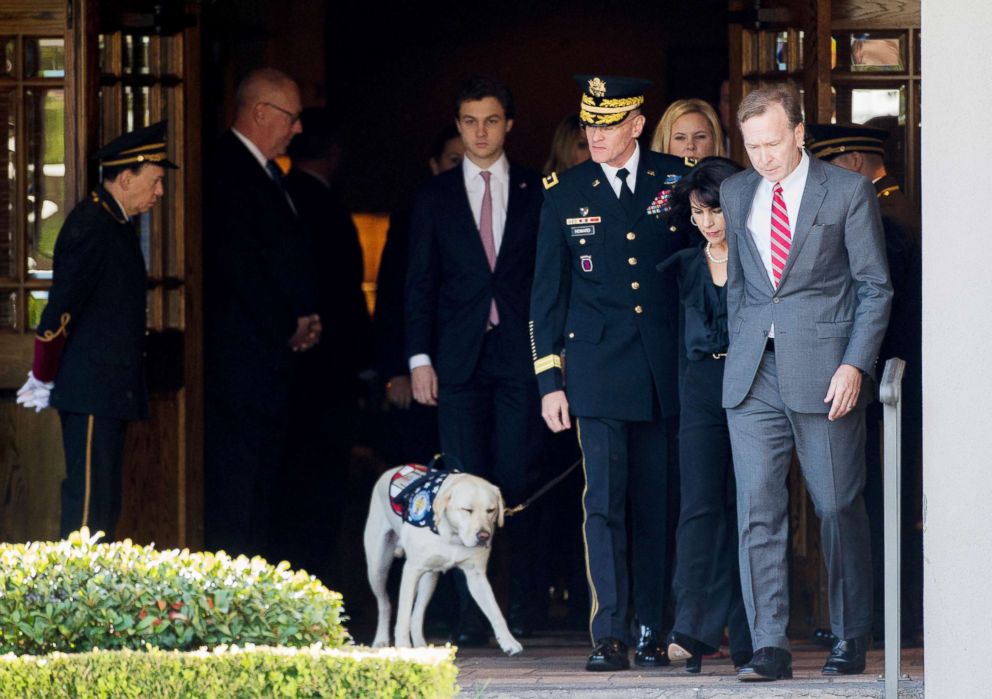 The golden labrador who worked as a service dog for President George HW Bush has been pictured resting beside his coffin, in a moving tribute.
In one of the more moving images since the 41st President's passing Friday night.
The Bush family's post-White House spokesman Jim McGrath shared the photo on Twitter Sunday with the hashtag #remembering41.
To honor the former president, the global nonprofit Points of Light, founded by Bush, invited the public to celebrate Bush by giving a day of service in his memory.
Good boy, Sully. Good boy. Then the former president will lie in state in the Capitol's rotunda starting at 5 p.m. Monday until Wednesday morning. "Thank you for your service, Mr. President".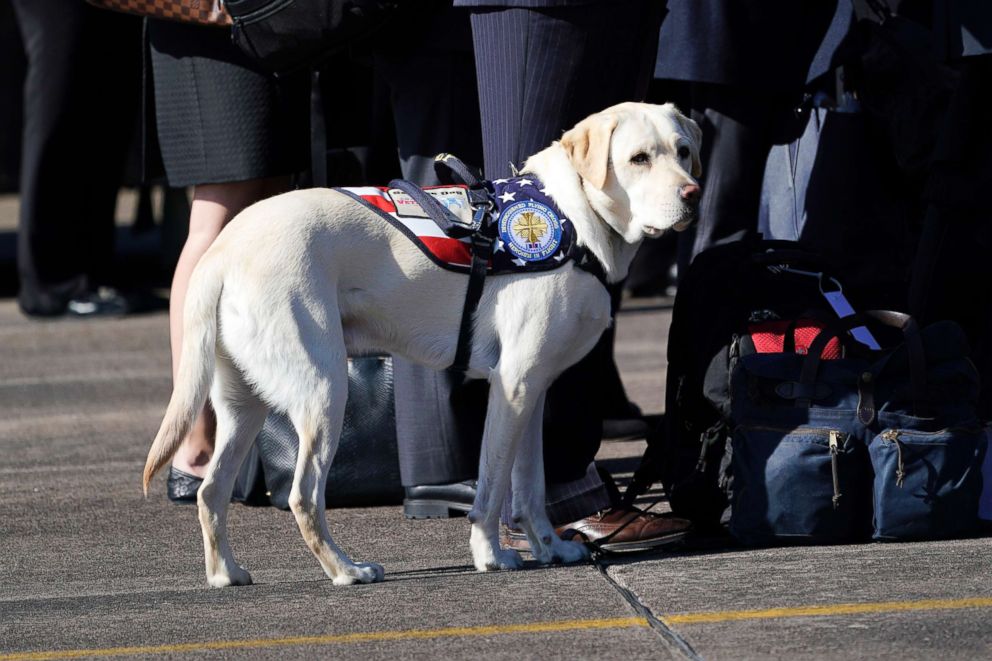 David J. Phillip Pool AP
VetDogs says Sully is named after former airline pilot Chesley "Sully" Sullenberger III, who is known for landing a damaged passenger jet on the Hudson River in 2009.
Sully was chosen to provide "support and companionship" for Bush, VetDogs said in a written statement.
- He was trained through the prison puppy program, in which inmates raise future service dogs until the dog is about 15 months old.
President Bush had been receiving treatment for a form of Parkinson's disease and had been admitted to hospital with a blood infection in April. He will be buried next to wife, Barbara, and their daughter, Robin, who died in 1953.